METRON will be at Smart industries !
Dont miss METRON at Global Smart industries from March 31st to April 3 !
What is Smart Industries?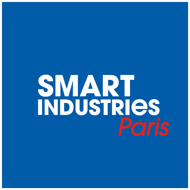 45 861 visitors + 12% since last years exhibition.
Holding SMART INDUSTRIES within the framework of GLOBAL INDUSTRIE makes it a must for all professionals searching for innovations and specific and technological know-how.
Smart Industries is organised as 6 major areas that are designed to promote the transition to the industry of the future and to help understand digital's impact on the industry today.
Join METRON at booth 3B62 to discuss new saving opportunities with our game-changing energy platform HERE!
Discover the list of exhibitors 2020
Do not hesitate to contact us to book a meeting with our team !