SK Gas introduces METRON's energy efficiency service in Korea
SK Gas is leaping beyond LPG to become a comprehensive energy company. The Korean leader chose to expand its business area with a full-scale energy efficiency service - collaborating with French CleanTech METRON to introduce AI Energy Efficiency Solution for industrial factories.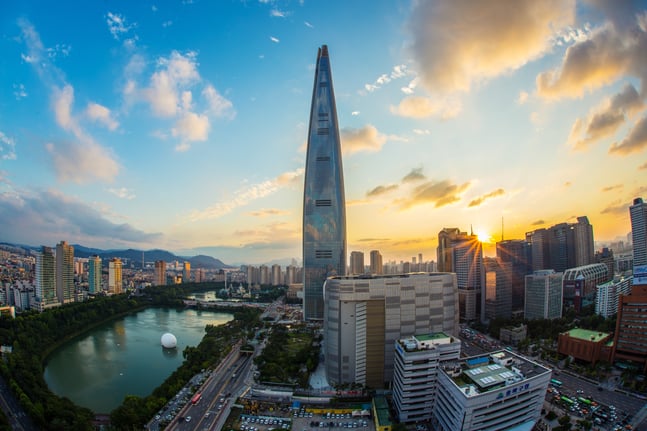 "You can think of it as a solution growing with the factory." SK Gas' new Electric Business Group Manager Kim Geun-ho and METRON Korea's Sales Director Guillaume Weill, said on the SK GAS Eco Energy Analytics powered by METRON energy efficiency solution.
Although recently entered into the Korean market, METRON is one of the companies that stand out in the field of AI-based energy efficiency solutions and services. Founded in 2013, the French startup has now 9 offices around the world, and successfully deployed its solution in more than 100 factories. METRON leverages the knowledge of 130 data and energy experts, and is expanding its service application through strategic alliances with various industries and energy companies in each region.
"The strength of the METRON solution comes from its ability to monitor and optimize in real time the plant's energy consumption by combining human expertise and machine learning algorithms within its platform - leveraging data inside and outside the factory." said Guillaume Weill, Sales Director at METRON Korea.
SK Gas and METRON, which had their first meeting in 2017, conducted a pilot project at two domestic factories in 2018, and officially entered into a strategic alliance in March last year to launch the service. Geun-ho Kim, Manager of SK Gas Electricity Business Group, said, "By optimizing energy consumption in real time, without additional investment, through data analysis and AI model generated at the factory, we can achieve cost savings."
The plan now is to expand the energy efficiency business that has been underway since last year by conducting full-scale sales activities to provide this collaborative solution services to various Korean industries.

Original publication - IndustryNews (Korea): http://www.industrynews.co.kr/news/articleView.html?idxno=41928